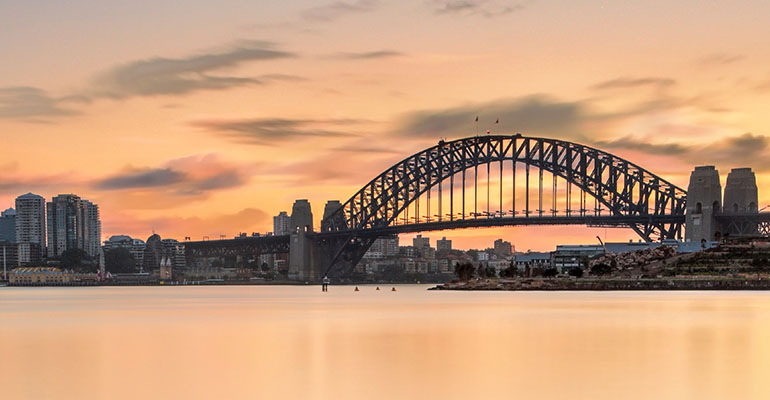 Barangaroo Reserve: Forte's partnership with Sydney's newest and most exciting venue
Published on October 16, 2015 by Jennifer Henson
Forte Catering and Events is immensely proud to announce the latest venue added to the list, Barangaroo Reserve. It is perfect for your next occasion, whether it be a party, wedding or another kind of event, and is located right on the shores of the harbour. Spanning over 22 hectares there is an endless list of exquisite spaces and beautiful locations to choose from. With the help of Forte Catering & Events, you could hold your next event at this iconic venue which is sure to amaze your guests with its spacious design, stunning views and true versatility.
With a number of different gorgeous locations within Barangaroo Reserve, our choice areas are the following:
Wedding Ceremonies
Where better to declare your love than on the foreshore of Sydney Harbour? A beautiful setting for any wedding ceremony, Barangaroo offers a number of locations where the exquisite landscaping is designed especially for a romantic ceremony. Nawi Lawn borders the breathtaking cove creating a unique and secluded triangular space that provides a number of natural theming options. Further along the foreshore is the Bridge Lawn, aptly named after its view, you and your partner could be married in front of Sydney's Iconic Harbour Bridge, a fantastic location for wedding day photos. The Harbour & Sea Wall Lawn are two more ideal spaces for ceremonies and photography, both with sculpted sandstone blocks, these areas provide natural seating for all your guests that is both practical and aesthetically stunning. Dukes Pier offers an alternative to the many grassy lawn areas at Barangaroo, bring your guests right on to the water with this striking ceremony location set on natural timber.
Major Events
Barangaroo is one of the largest venue spaces in Sydney and is thus an ideal location for spectacular major events. Forte Catering & Events has a dedicated team of event managers who thrive under the pressure of large-scale occasions and are just eager to work in these new spaces. Stargazer Lawn and the Walumil Lawns are two extraordinarily vast and luscious grassy areas that hold no boundaries when it comes to planning your next event. Accommodating up to 3,000 and 7,000 people respectively there is not hotter venue for Sydney's next iconic event. One space that Forte is extremely excited about is The Cutaway, this underground venue space creates a fabulous raw and industrial feel that would be an amazing backdrop for an urban and contemporary event. With the ability to hold up to 5,000 people this is one of the most incredible options for large scale events in Sydney today!
Social/Corporate Events
Don't be intimidated by the sheer size of Barangaroo, Forte Catering & Events has a number of tricks up their sleeve to create intimate and elegant social and corporate events. The Nawi Cove and Terrace can be utilised separately or together to form a bespoke setting for your event. Through the use of marquee hire or versatile furnishings there is no limit to the possibilities at Barangaroo for any event. If you want the outstanding views of an outdoor venue with the comforts of an indoor space, Barangaroo has once again stepped up to the challenge. The Waranara room which, located on the first floor, looks out to the awe-inspiring view of Nawi Cove and can accommodate up to 250 of your nearest and dearest. This room opens up onto a secluded paved courtyard creating a versatile indoor/outdoor feel to your event. Barangaroo is an exciting new opportunity in Sydney's venue scene and Forte Catering & Events would love to show you around!
If you have any queries or questions about hosting your next event, please do not hesitate to contact us and we will be happy to assist with all your event needs.
For more information and further details regarding this exciting new location, see Barangaroo Reserve.