Menu Styling.
Sydney's Premier Food and Wine Catering. Our catering menus will delight your guests and impress your clients.
Our culinary philosophy is simple. We source the best seasonal produce to create menus that draw on a variety of flavours and textures – presenting our clients with pure food artistry. This philosophy translates directly into exceptional cuisine, crafted with passion and expertise. As one of Sydney's leading caterers Forte is dedicated to making your next event a culinary delight.
Our gourmet menus are crafted using the creative flair of our award winning chef and can be tailored to suit any event. Our menus are flexible and we will consult with you about the best menu for your event. We guarantee that our artistic presentation and taste will satisfy both you and your guests.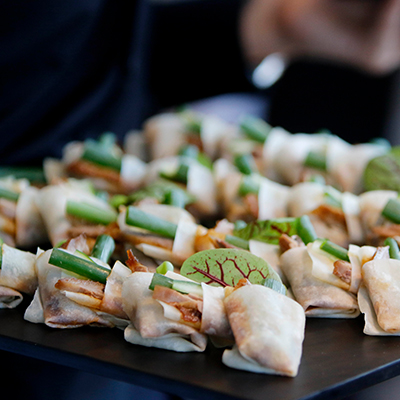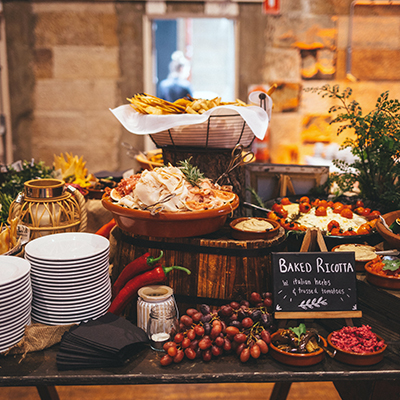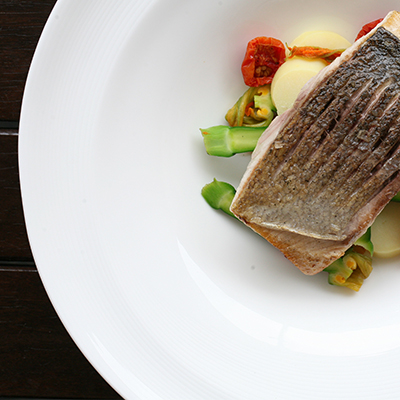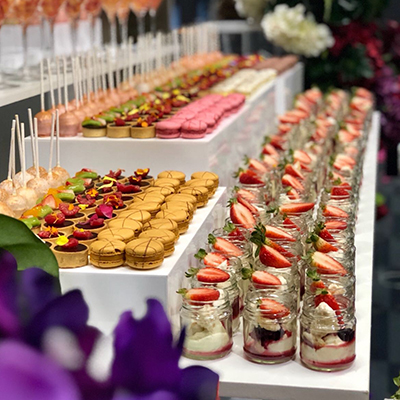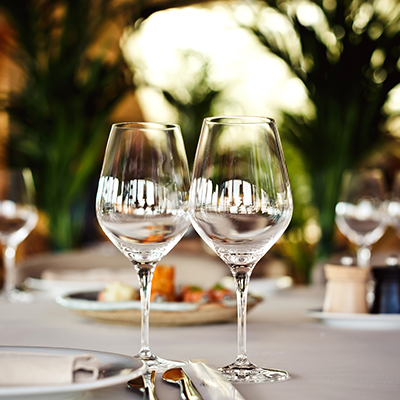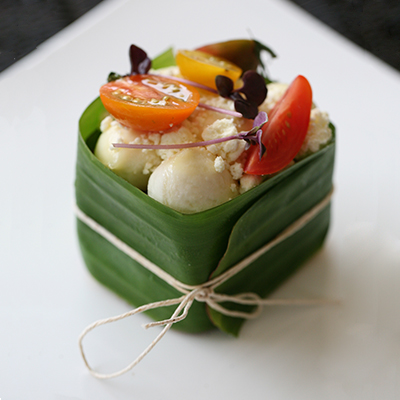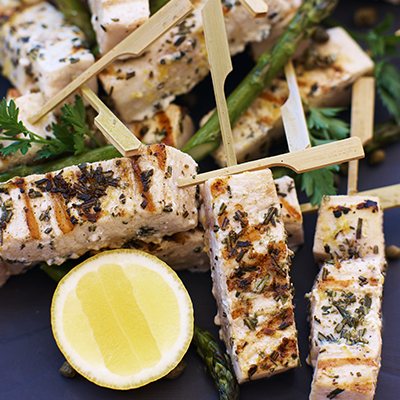 Creating delicious canapés is an art form. The highlight of any event or celebration is the food. The sight of beautifully presented, gourmet canapés is guaranteed to induce a mouth-watering response from guests. With a long history in the catering industry, Forte has developed a canapé menu through extensive experience with superior quality and a dedication to fresh produce. The result is a series of dishes perfectly balanced to excite the palate and intoxicate the senses.
Selecting the perfect canapés is an art form in itself. Canapés should be selected in conjunction with a wider menu to ensure that all the dishes complement one another. We will consult with you regarding the perfect canapé option to suit any event.
Contact us to discuss our tantalising options to match your event requirements.
Close Popup
Looking for something different for your event?
Food stations are a terrific option for stand-up dinners or a more relaxed dining experience. Forte catering has extensive experience the industry and has perfected the art of providing food stations that will fill guests with a sense of awe. Our chefs provide sensational delicacies, crafted with only the freshest seasonal produce. With exceptional dedication to efficient service and presentation, our food stations are perfect for your next event.
The expert chefs at Forte will consult with you about the best dishes for your event, ensuring perfection. At Forte we pride ourselves on our innovation and commitment to versatility. We are more than happy to accommodate menu requests and themes to food stations.
Contact us today and enchant your guests with our exotic food stations.
Close Popup
For fine dining occasions, our fully qualified chef's exquisite tastes and superb presentation will conjure only the finest food artistry. Creating the perfect atmosphere is essential in a formal dining environment. Our menus offer a sophisticated blend of dishes that are fitting for any occasion. Forte offers a comprehensive service, advising you in every step of the planning process, ensuring the perfect menu.
All of our dishes are made with the freshest produce and presented in immaculate style. Entrée's, mains and desserts are on offer that represents the best in classic cuisine. Guests can enjoy and elegant meal served by highly trained staff in the perfect setting. Forte offers a professional service that prides itself on elegance and sophistication, both of which you will find in abundance on our formal dining menus.
Close Popup
With 20 years of experience in the business and conference catering sector, Forte is the choice for your next event. Business catering offers a unique set of challenges. Forte catering recognises the importance of providing a discreet and professional service for your next conference or business event.
Our expert catering staff offer a diverse range of menu options and can tailor catering according to dietary requirements. When it comes to hosting the perfect conference, Forte is available to assist you in every step of the process ensuring the perfect event.
As Sydney's top corporate caterer Forte has developed a reputation for dedicated service and client understanding. Premium business catering means providing a quality service with strict professionalism, and Forte approaches its menus with this in mind.
For a detailed list of our culinary offerings, contact us today.
Close Popup
Finishing with a selection of sinful desserts crafted by Forte is guaranteed to complete the culinary experience for your guests and create a lasting impression. Dessert is the highlight of any event; for many it represents the culmination of a successful gathering and a celebration. Forte offers desserts that are just a little decadent, smooth to the palate and provide a unique and elegant dining experience. Our chefs take great pride in their innovative desserts and craft these unique dishes with passion and expertise.
Our desserts will end your evening on a high. Made with the freshest ingredients, and presented exquisitely, our desserts offer the chance to indulge in a little slice of heaven. Our dessert station is made to complement the wider menu, providing guests with an experience that can only be described as divine. Forte will adapt desserts to suit your desired menu, with balance and style in mind.
Who doesn't love a dessert station? Contact us today to add an extra touch of fun to your next event!
Close Popup
Forte Catering has provided beverage catering with style and sophistication for Sydney's finest events.
Having chosen boutique wine merchants, Forte creates a beverage selection to define your event and compliment your menu selection. Our beverage selection offers some of the best from Australia and abroad to sate even the most critical connoisseur. Appropriate beverage selection is essential in order to compliment the menu. Forte will consult with you in regards to beverage choice and provide recommendations depending on menu selection.
Beverages should have a place in the broader spectrum of the menu and intend to compliment the palate. Forte has chosen its suppliers after meticulous research and the result is wine merchants dedicated to producing beverages with only the finest grapes. The team at Forte are catering experts and well placed to recommend wines that will suit your chosen menu. For a comprehensive selection of wine, ales and beverages, please liaise with our team.
Close Popup
Your next cocktail party by Forte Catering. Impress your corporate guests with our cocktail and party catering food that will delight.
Creating the perfect cocktail requires knowledge, creativity and a hint of science. The best cocktails require balance and diversity, as well as the ability to compliment any canapes that may be served. Forte Catering recognise that cocktails are a fine art. Our expert team of cocktail designers have extensive experience and a keen eye for stellar presentation. Forte brings a level of expertise to every event and can tailor make cocktails as requested.
Whether you're after a more classic feel or looking to experiment, Forte will consult with you in regards to choosing the perfect cocktail menu. Using cutting edge techniques and a comprehensive knowledge of spirits and liqueurs, Forte guarantees that your next cocktail event will be one to remember.
Close Popup
Looking for a catering company that provides Organic Food Catering?
Recent trends in modern cuisine have led to a return to old-fashioned methods of obtaining ingredients. Processed food and meat from mass overseas markets has dropped in popularity, and a new emphasis has been placed on high quality local produce. Purchasing organic ingredients guarantees safe, environmental practice and supports local suppliers. Organic produce means great food, Forte catering is dedicated to supporting local producers and bringing cooking back to its roots.
Forte's organic food menu, designed by head Executive Chef Anthony Sullivan, has been created to satisfy the discerning palate as well as the environmental conscience of Sydney siders looking to throw an impressive soiree. Forte's organic menu also works to decrease the distance travelled from paddock to party, with local suppliers from within a 100-kilometre radius of Sydney fulfilling the majority of the ingredient demands for the organic menu.
Close Popup
Forte Catering provide a range of fantastic tasting plates showcasing some of the most exquisite dishes available. All of our tasting plates have been meticulously composed to ensure that the dishes compliment one another and the palate. Tasting plates offer you the opportunity to give guests a unique dining experience at your next event or celebration.
The expert chefs at Forte Catering use only the finest seasonal produce to create mouth watering tasting plates. Forte will assist you in all aspects of menu selection, ensuring that you have the perfect tasting plates.
For a dining experience that your guests will talk about for years to come, contact Forte today.
Close Popup