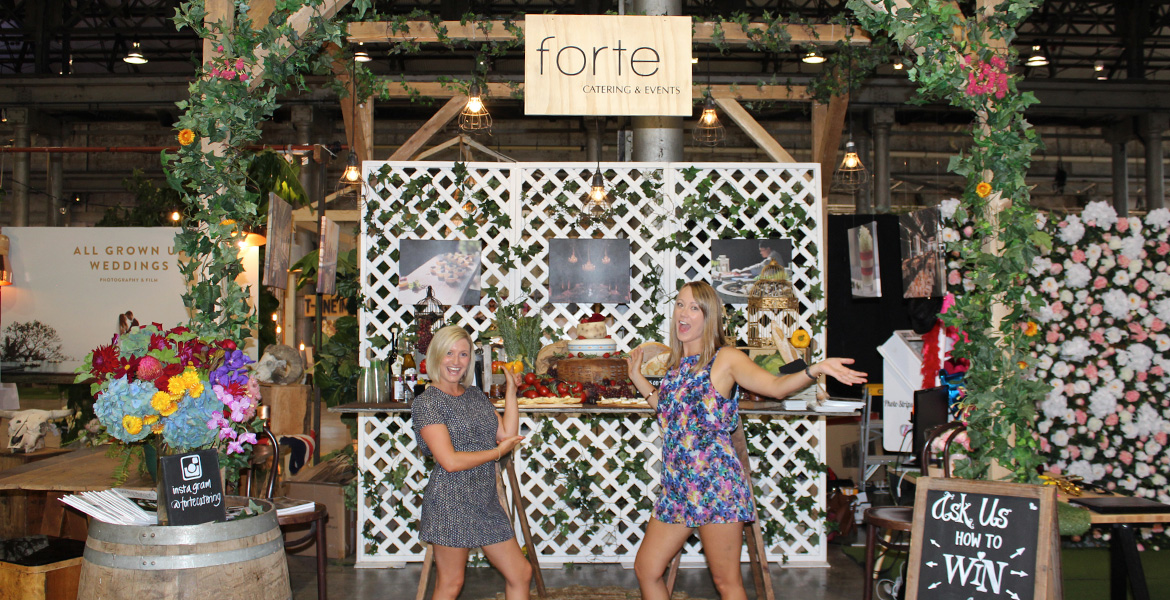 One Fine Day: It's a Wrap
Published on March 22, 2016 by Laura Cockman
Forte Catering had an amazing time at One Fine Day Wedding Fair last weekend. The vendor line-up was phenomenal, our stall looked incredible and the atmosphere was out of this world.
"One Fine Day Sydney February 2016 was our biggest and best fair yet! With the most people through the door since its inception, and stand-out vendors such as Forte Catering, we could not have dreamed of a better fair!"

-Sharelle Johnson, One Fine Day
After six hours setting up the stall, two hours preparing food and minimal sleep, it was time for the fair to begin.
The Forte Catering stand was set up next to Sharebooth and All Grown Up Wedding. We were kept busy all weekend, preparing canapes, offering samples and meeting brides-to-be and other vendors. The weekend was a huge success with hundreds of people entering our High Tea competition and many more stopping by to meet the team and have a chat. Since the weekend our phones have been ringing off the hook and we are looking forward to helping all our brides plan and cater their perfect day.
But enough about us!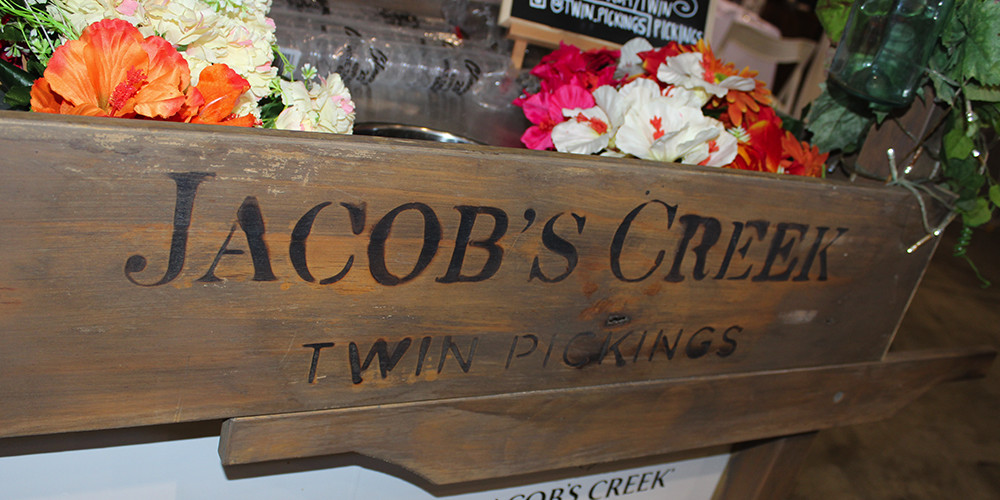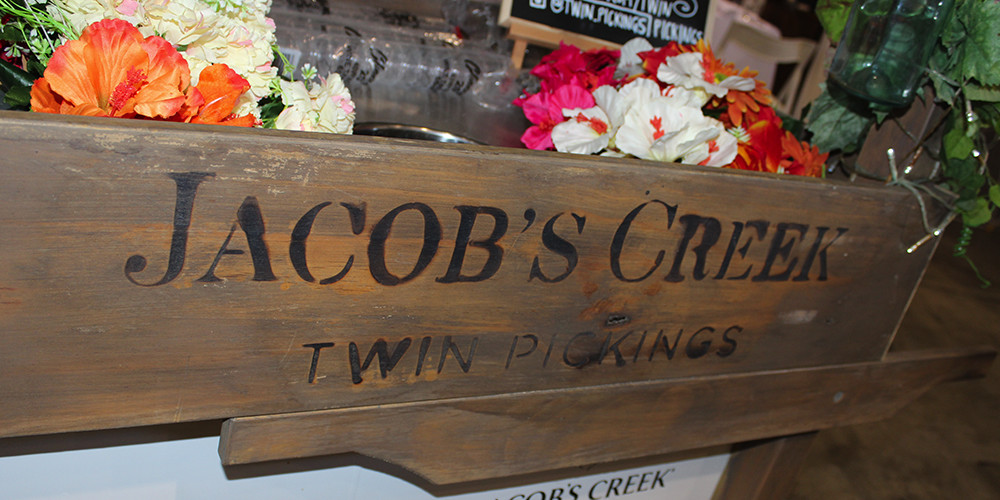 Each day began with guests being welcomed at the door with a glass of Jacob's Creek sparkling wine and a One Fine Day calico bag filled with goodies. The day then unfolded with a series of showcases from entertainers and designer labels. A runway was set up in Australian Technology Park, with a flower arrangement cascading down from the roof and brides-to-be lining the front row. We were lucky enough to stop by a showcase featuring Leah Da Gloria. Although Leah Da Gloria did not make it to the fair due to Trunkshows in LA and New York, the models looked incredible in the gowns she provided.
"The One Fine Day Bridal Expo in Sydney is definitely an event worth putting in your calendar! The stunning location and the quality and effort of the exhibitors was impressive. It was great being able to provide tastings of our beautiful Twin Pickings wines to the glowing brides to be and their friends and we can't wait to attend again next year."

-India, Jacob's Creek Twin Pickings
In addition to the runway showcases, each vendor had a stall set up where guests could meet them and learn more about their product and/or service. Over the course of the weekend we met up with most of the amazing vendors we mentioned in our last blog post to see how they enjoyed the fair.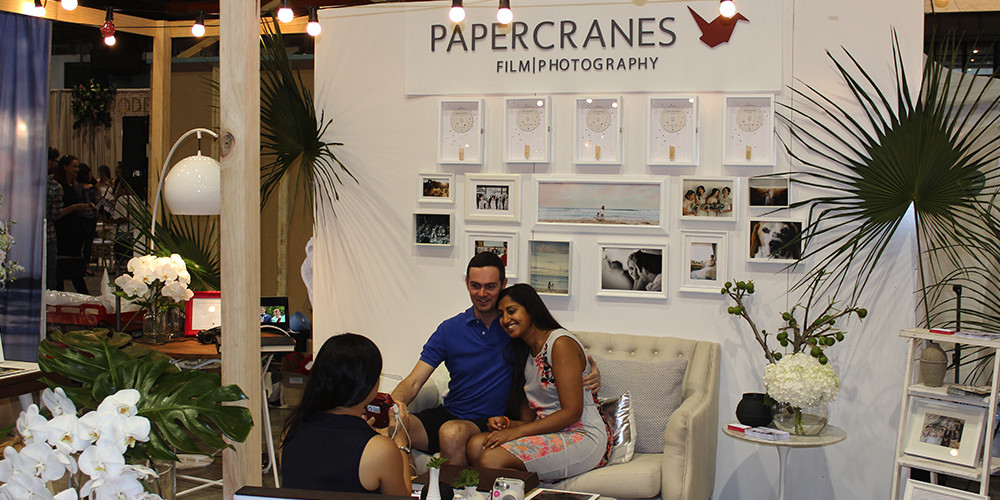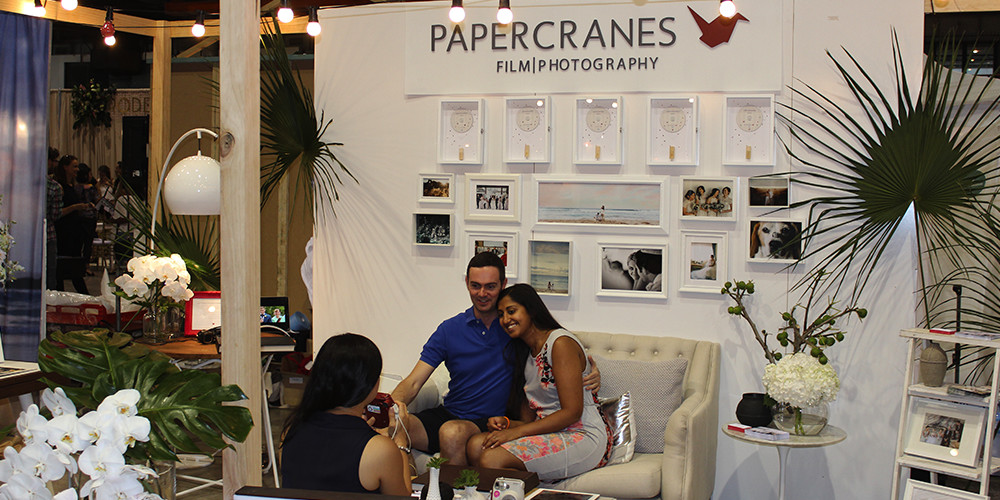 Paper Cranes Productions were once again the official cinematographers of the event, capturing the narrative and atmosphere of One Fine Day in the way only they can. We will be keeping an eye out for the release of their recap video!
"We had great fun catching up with both potential clients and fellow wedding vendors and seeing everyone's amazing effort with their stall decorations."

-Christine Wong, Paper Cranes Productions
Oak & Linden had a stunning display, with a classic green and white bouquet for brides to practice with. A timeless design that would suit any styling, Oak and Linden have a real flair for creating floral arrangements and wedding styling.
"We were lucky enough to not only be an exhibitor at One Fine Day but to also have our floristry on show around the cafe areas of the fair. There is always such a positive atmosphere at One Fine Day and talking to engaged couples and their families about their wedding visions is something we look forward to every year. Getting the chance to also connect with like-minded exhibitors such as Forte Catering is the cherry on top of a wonderful weekend!"

-Melissa Kuti, Oak & Linden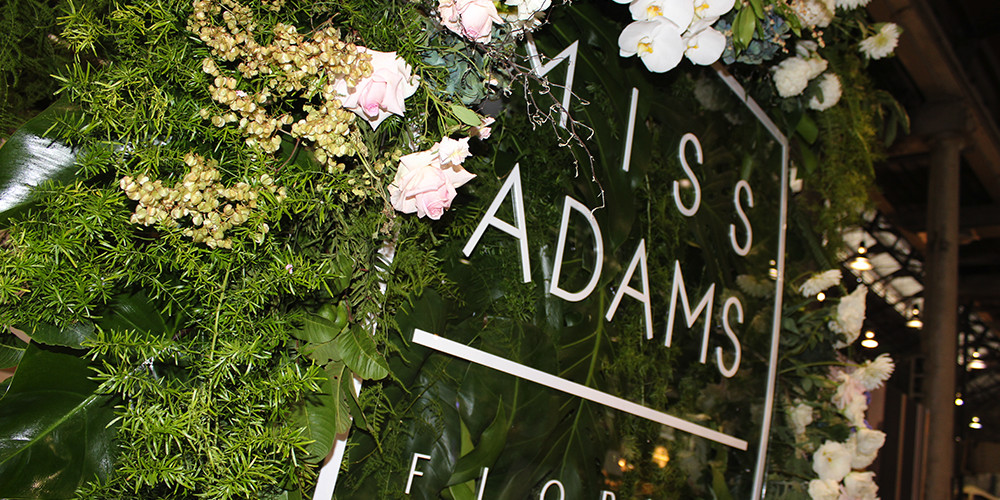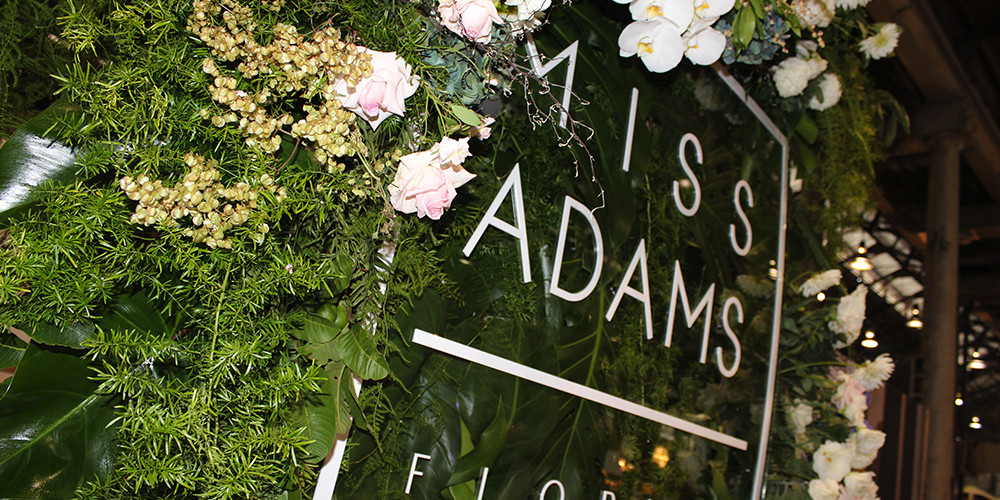 Miss Adams Florist's stand was overflowing if pastel pink and cream flowers and their signature green ferns and flora.
The White Tree were rocking out over the weekend with a keyboard and a couple of guitars.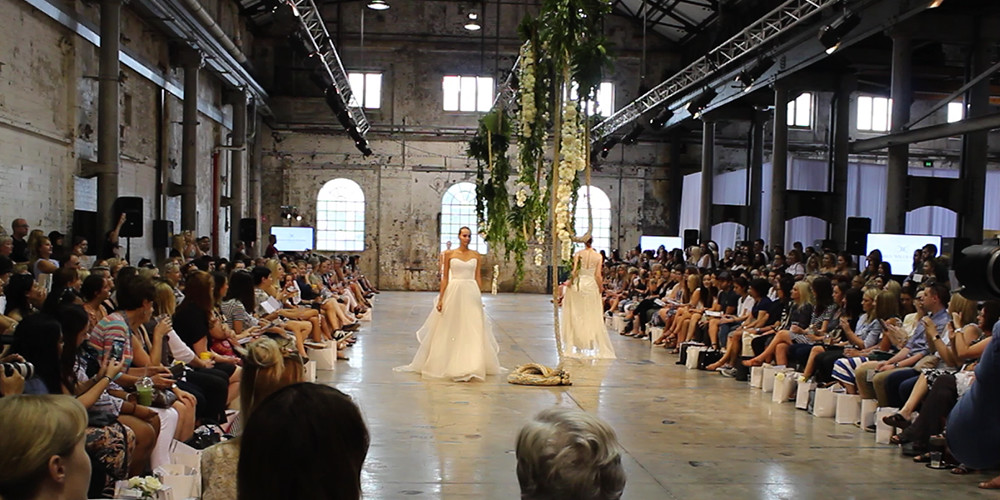 The Babushka Ballerina graced this year's runway with a line-up of beautiful lace gowns.
"One Fine Day Sydney Fair, was the most liberating I have ever been to so far.  The unexpected Brazilian dancers set the scene for a festive, colourful and playful event."

-Sierra Ramke, The Babushka Ballerina
The gorgeous Doug and George were representing D&D Letterpress over the weekend. With a large collection of their superb work on display the stall was always crowded!
Natalija the Label had a beautiful stall set up with their range of luxury sleep wear for brides to try. She also featured on the runway, where the Olivia Silk Robe was the stand out of her collection.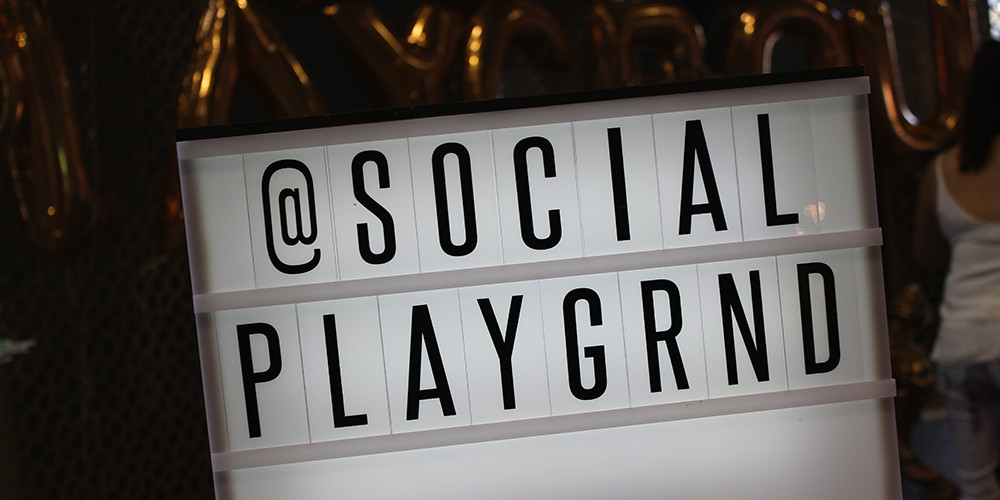 Social Playground had a really funky stall set up with a light box, giant gold balloons, funny props and a throne!
"This year at Sydney's One Fine Day Wedding Fair we went all out, with giant gold balloons and our awesome KWEEN throne! Guests who came to our stand could test and demo our GIFGIF Booth, Live Instagram Printer and Selfie Mirror. All our products were received really well and we hope that everyone had a great day."

-Rachel Amesbury, Social Playground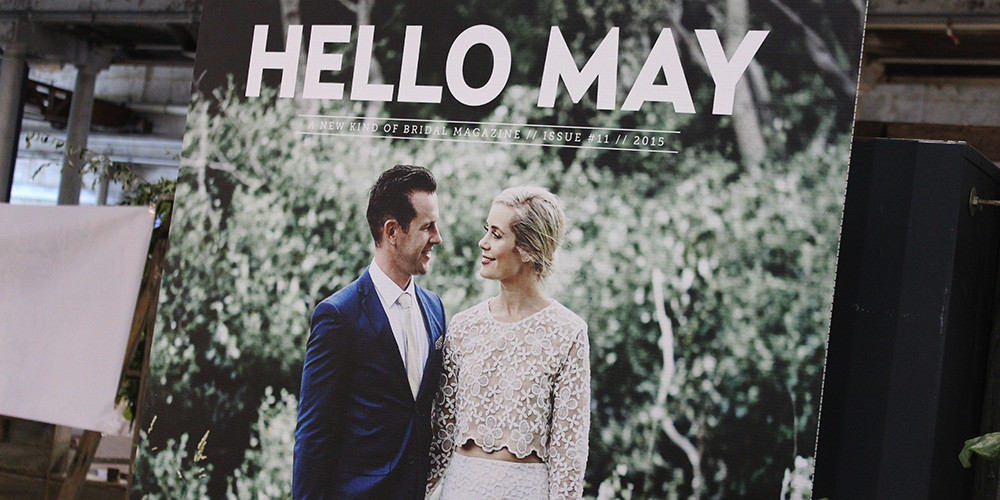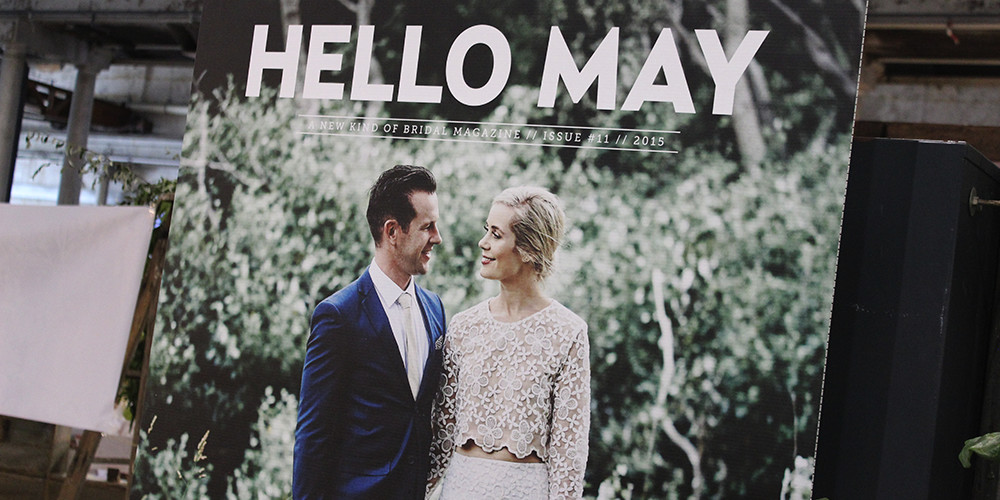 Sponsors Hello May launched their 2016 Real Wedding Special over the weekend at One Fine Day. A few lucky brides-to-be picked up advance copies at the fair.
In addition to these amazing vendors, we also met some new ones!
If you're thinking about getting married in Port Stephens, Love Port Stephens Weddings is the wedding planner for you. With unparalleled knowledge of Port Stephens and all your wedding needs, they will help make your day perfect.
She Designs is another wedding planner and designer, based in Sydney. With the ability to design a wedding from floor to ceiling and everything in between, She Designs create visually spectacular spaces, transforming any venue. Check out their Instagram account to see their other creations.
Sharebooth specialise in creating luxury photo booths. Unlike traditional photo booths, they are set up with draped curtains, luscious carpet, and a range of premium props for any occasion. We had so much fun getting to know the Sharebooth team over the weekend and taking some photos.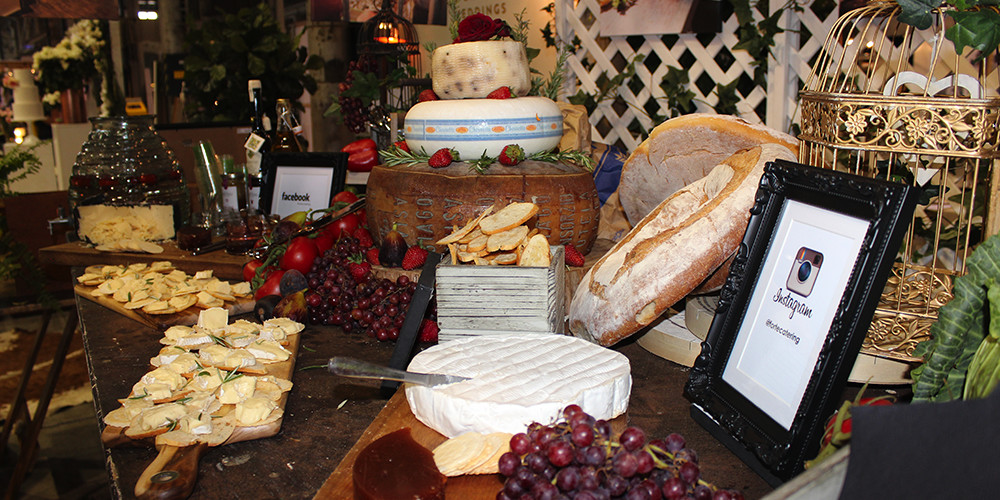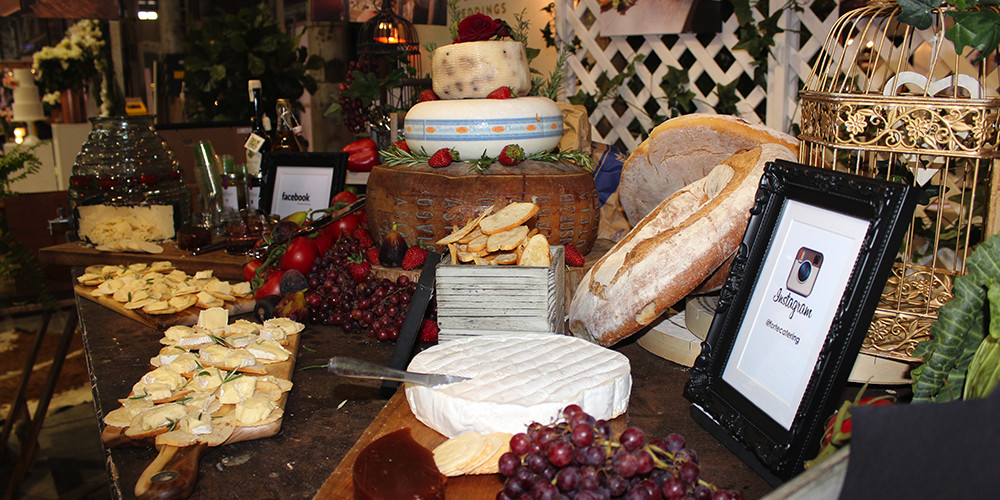 Forte want to say a huge thank you to everyone involved in making One Fine Day Sydney the huge success that it was. To the One Fine Day team, the vendors, all the fair officials and of course everyone who attended!
Thank you for a great weekend. Xx