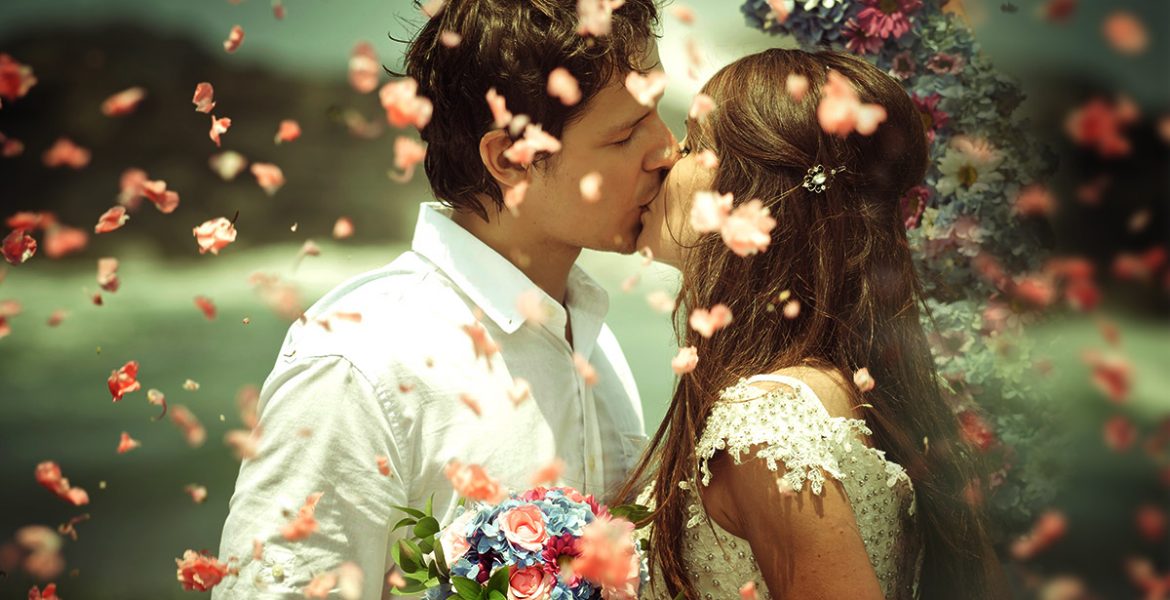 Are you getting married in 2016? Well it's time to start planning!
Published on November 26, 2015 by Laura Cockman
The key things you need for your wedding to be perfect!
With 2016 just around the corner there is an excited group of brides-to-be who may be feeling the pressure. Well, I have a word of advice for you: RELAX! I know how stressful and crazy planning a wedding can be, but I want to invite you to take a moment (and of course, a deep breath), to chill out.
It's important to remember that your special day is all about the love between you and your partner. It's not about the planning, or the details, or the late nights, or the hours of phone calls confirming guests, or the appointments or even the family drama…
"You and your partner deserve an incredible wedding day that is fun and a true celebration of the love you share!"
Did you know that the average bride around the world spends approximately 200 hours planning her wedding, and that's just the bride! Once you add the dedication and time of family and friends it can often seem overwhelming.
If you are yet to spend anywhere near that amount of time planning your special day that is totally okay. If you have spent twice that amount of time, that is okay too. It is your wedding!
Of course, when the day comes, I know it will be one of the most magical and perfect moments of your life. I have had the honour of being a part of so many weddings and they have all been exquisitely beautiful and full of joy and laughter. So, though it's easier said than done, don't stress on the details. Take some time over the next 10 minutes, grab a glass of wine and unwind while I give you an insight into the mind of a wedding coordinator. I want to show you what and who has inspired me over my time in the industry. There will be some fantastic tips from experts, some light hearted moments and I've even added some wedding checklists just for you!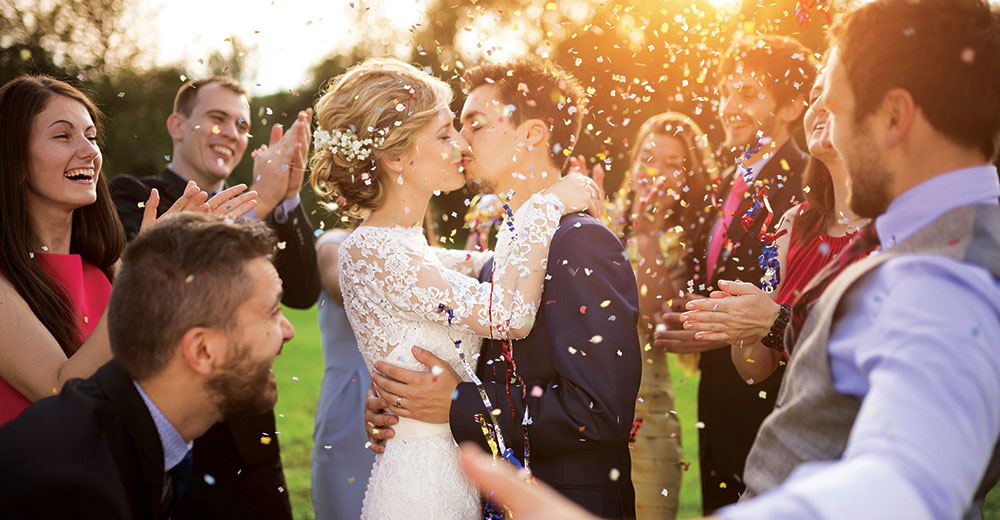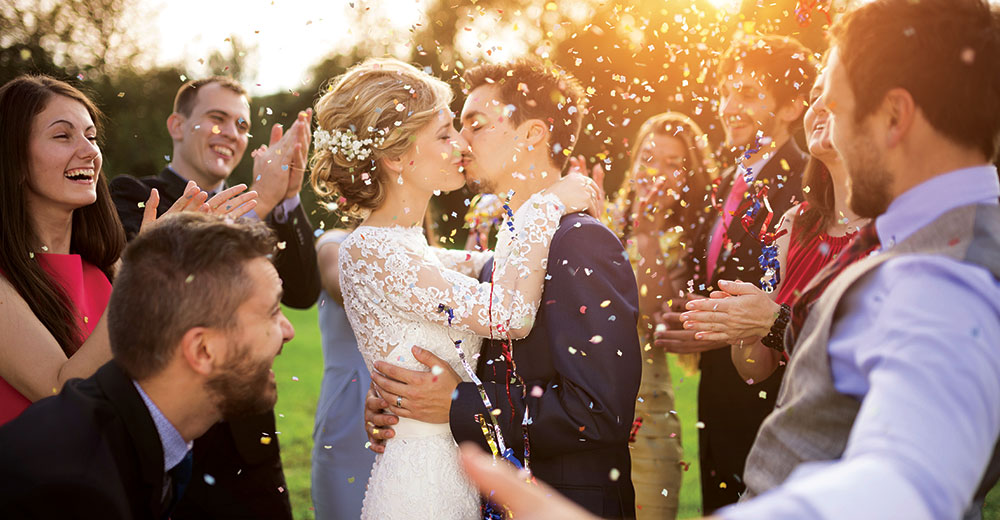 Fantastic insights from other experts in the Wedding Industry.
Honestly, it is okay if you are a little undecided when it comes to your big day. There can be a million things going through your mind. Do you go with a theme? Or a more traditional approach? What colours go with the flowers? Is that the right venue for us? Well in order to help out with some of this I have contacted the experts in the industry to shed some light on your gorgeous day.
Tip 1: Stay calm and relaxed.
Alexandra Longstaff from Complete Wedding told us, "My top tip would be to try to relax and not sweat the little stuff too much. Your wedding day is a cherished moment and is all about celebrating your love with your other half; it should be a day of joy and merriment!"
And I totally agree! Your special day is your special day. Alexandra added, "no matter how you decide to work out the planning, when it comes to the big day, make sure you let the little things pass you by­­ leaving space to really enjoy the day with your spouse."

Something that gives you more freedom to enjoy the day with your partner is to decide in advance how you both want your wedding to feel. Ms. Polka Dot, from Polka Dot Bride suggests, "To save on stress, create your own wedding 'mission statement' together; think about how you want your wedding to feel, what you want to experience on the day. Pick three things that are non-negotiable. Perhaps you value amazing food, a great live band, and incredible photography." Great thought!
Tip 2: Use professionals and ask for help from those around you.
When I spoke to Alicia Ng from Media Ink and Sandra Chau from Simply Peachy, they had some great advice on making the right decisions in delegating the important tasks of the day.
Alicia said, "When you can, use professionals and experts. There is a reason they do this every day and they'll be able to ensure nothing is overlooked or forgotten about." This is a pretty important one! Make sure you are not overloading yourself with duties that you could entrust to a professional, nobody wants a #WeddingFail.
Professionals are fabulous at what they do, however, remember you can also always lean on your maid of honour and the bridal party! Sandra Chau from Simply Peachy had this to say, "Don't be afraid to reach out to your bridal party for help. They're your minions for the day, right?! As your closest friends, whether it be helping you pick a dress or packing your wedding favours, they'll probably be happy to help. Divide and conquer!"

Tip 3: Your hubby-to-be can be more help than you may expect!
Sandra hit the nail on the head with her final comment! "Sharing duties between you and your partner is the best way to get things done efficiently. Set aside time where you can sit down together to plan and do things for the wedding. Be realistic in assigning tasks because, come on, we know the groom doesn't care about what flowers the bridesmaids will carry!"
Now, all jokes aside, I know planning a wedding will take a lot more than discussions and assigning tasks! That's why wedding coordinators, much like myself, live and breathe the passion, love and beauty that a wedding should be. Your wedding coordinator should be able to assist and advise you on all aspects of your perfect day, whilst allowing you to still be in control and make the major calls.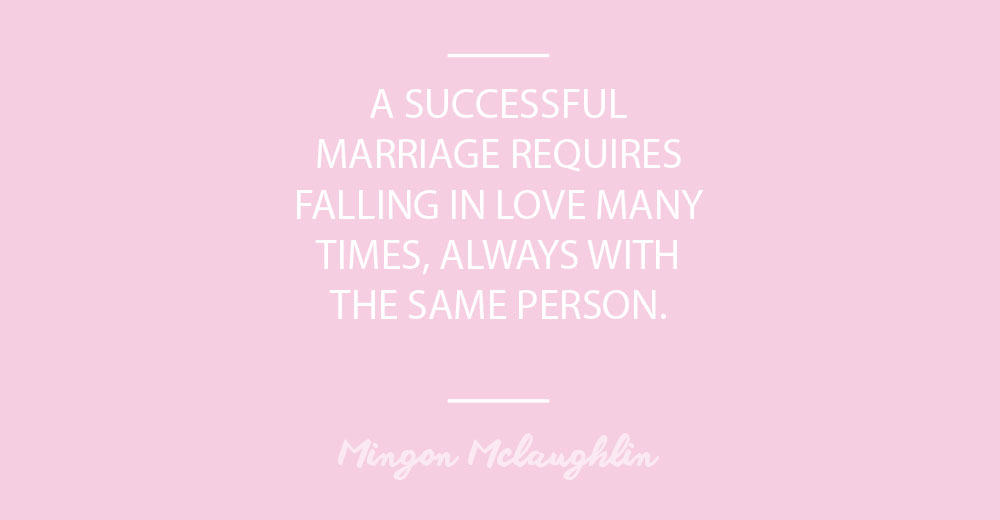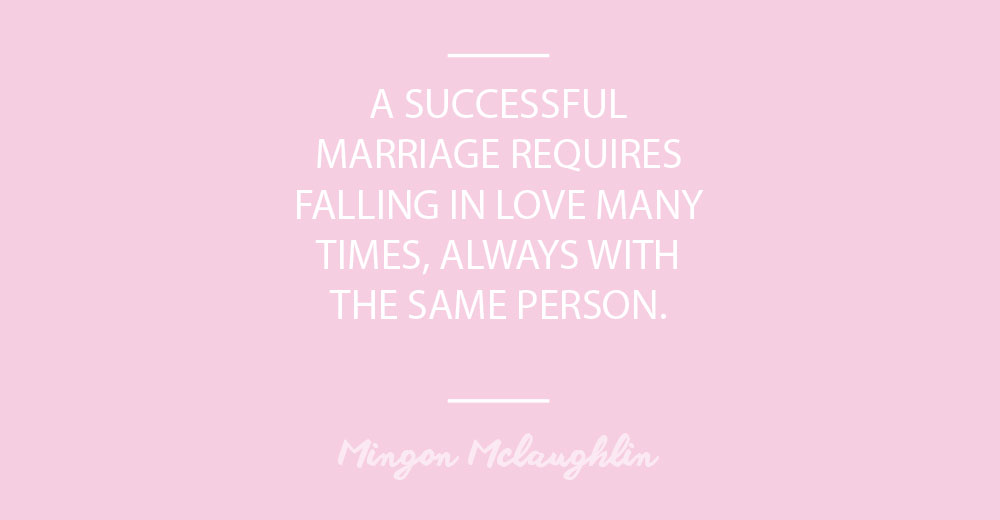 Stay organised with detailed wedding checklists.
One of the biggest necessities in planning a wedding is dividing important tasks both in the lead up and on the big day. I have created a few different checklists to make it easier to decide who needs to do what, and when! From checklists for bridesmaids and groomsmen to the maid of honour and best man and even a checklist of joint responsibilities for the special bride and groom. I have also carefully curated a packing checklist for your honeymoon, including the best trending honeymoon destinations of 2016.
Make sure you go here to download the Wedding Inspiration Guide and receive your bonus checklist!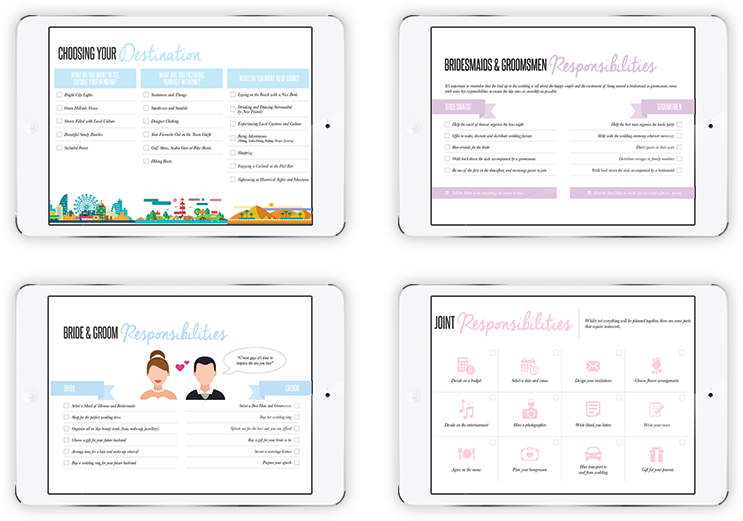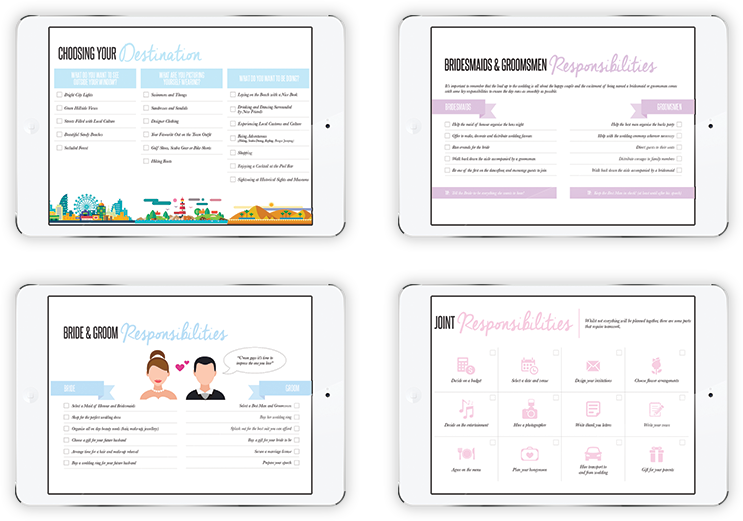 Learn from the biggest, boldest and most beautiful.
Did you know that the longest wedding dress was recorded at 2,750 metres long and took 100 days to be made by 10 different seamstresses? Now that's a wedding dress! Or did you know that peonies are out, and roses are in, now rated as the most popular wedding flower in the world.
And! Who could forget about the wondrous wedding expenses throughout the world? The most expensive wedding ring, worth $8.8 million dollars, was given to actress Elizabeth Taylor by stage and cinema actor, Richard Burton. That surpasses the entire cost of Kim Kardashian and Kanye West's wedding that came in at a staggering $2.8 million!
Yes, Kanye is married! Yes, Kanye loves more than just Kanye! And, yes I'm going to mention them!
Though they may not be the most loved couple in the world, I believe the best part about Kim and Kanye's Wedding was that their ceremony was held in a 16th century fortress in Florence, Italy. This venue was incredibly stunning and an amazing backdrop to all the photos. Kimye also had an outstanding line up of entertainers and guests with the likes of Lana Del Ray, John Legend, Andrea Bocelli and Jaden Smith all in attendance. Pretty cool, right?
History is forever repeating itself – Charles & Diana – William & Catherine
There may never have been a wedding as prolific in society as the wedding of Catherine Middleton and Prince William. Their beautiful nuptials were broadcast online and it is estimated their wedding was viewed by 2 billion people worldwide, which is nearly 1 in every 3 people in the entire world.
To contrast, the Wedding of Prince Charles and Diana, Princess of Wales, though added to the list of famous weddings, was only broadcast in an estimated 74 countries and viewed by 750 million people.
However, in an astounding attendance, Charles and Diana had 3,500 guests watch them tie the knot, whereas William and Catherine had just (ha!) 2,000 guests in attendance. I personally don't even want to think about chasing that many people for an RSVP and dietary requirements!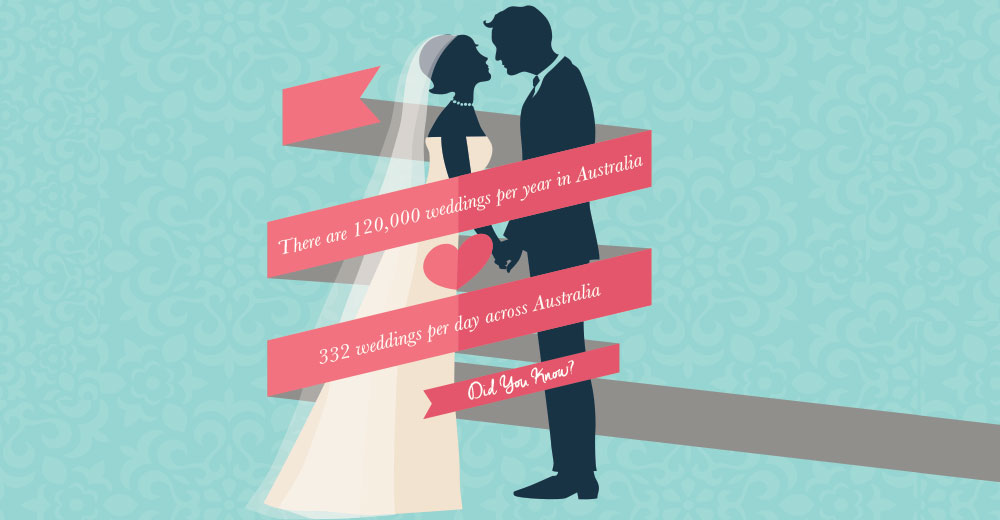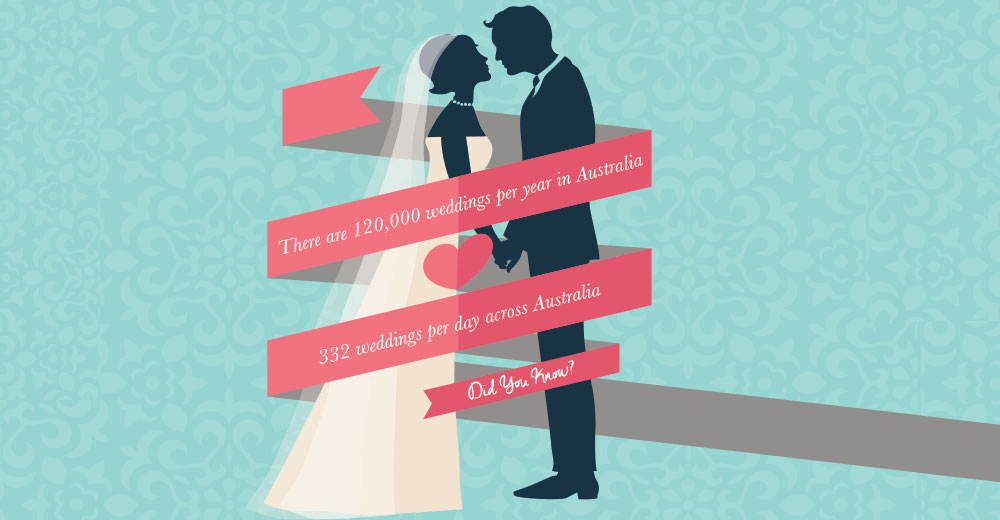 Do you need Wedding inspiration?
The key thing to remember through all of this is that your wedding day is actually about you and your partner; not about pleasing everyone else! That's why I have created the Wedding Inspiration Guide, to remind you of this. Please don't be fooled by title, this is more than a guide! Our beautiful inspiration book is your Bible, created with you in mind. So, if you are looking for a little more inspiration, make sure you download our Wedding Inspiration Guide. Best part? It's free!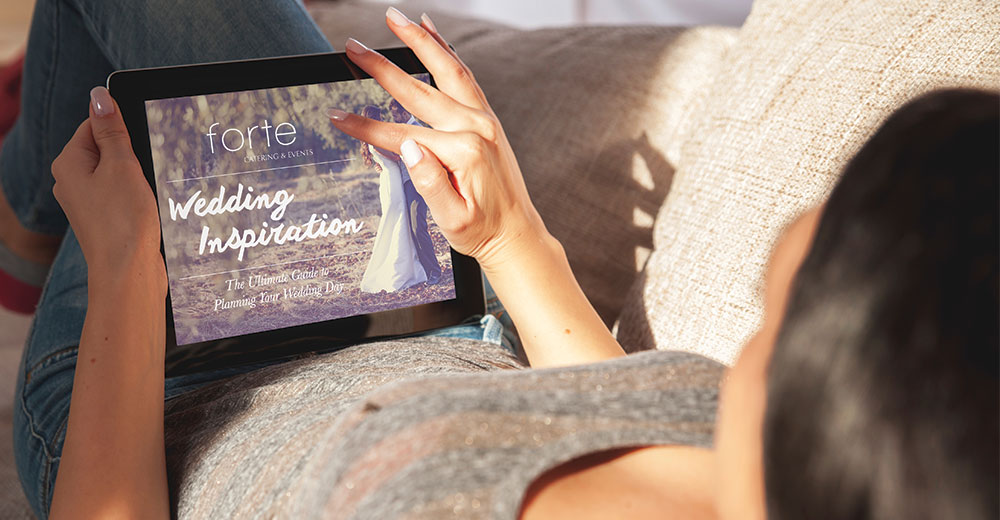 Hear what the experts have to say about the wedding guide:
"Forte's Wedding Inspiration Guide is a beautifully presented must-read for any stylish couple planning a gorgeous wedding."
– Sharelle Johnson, One Fine Day
"Congratulations on the Inspiration Guide.  It's fantastic!  Extremely well thought through, informative, and interesting. It's also visually stunning!"
– Amira Fleming, For Thy Sweet Love
Looking for over 130 beautifully designed pages of content paired with gorgeous wedding images, excellent advice on planning, theming and styling your perfect wedding, checklists and countless fun facts about weddings and marriage?
Then download our Wedding Inspiration Guide today!
Do you have a friend getting married that needs to read this?
Feel free to share and pass along our Inspiration Guide, as well as this blog. Or do you have a question or great story for me? Feel free to add a comment below. And remember, enjoy that glass of wine and breathe easy, we're here to help!