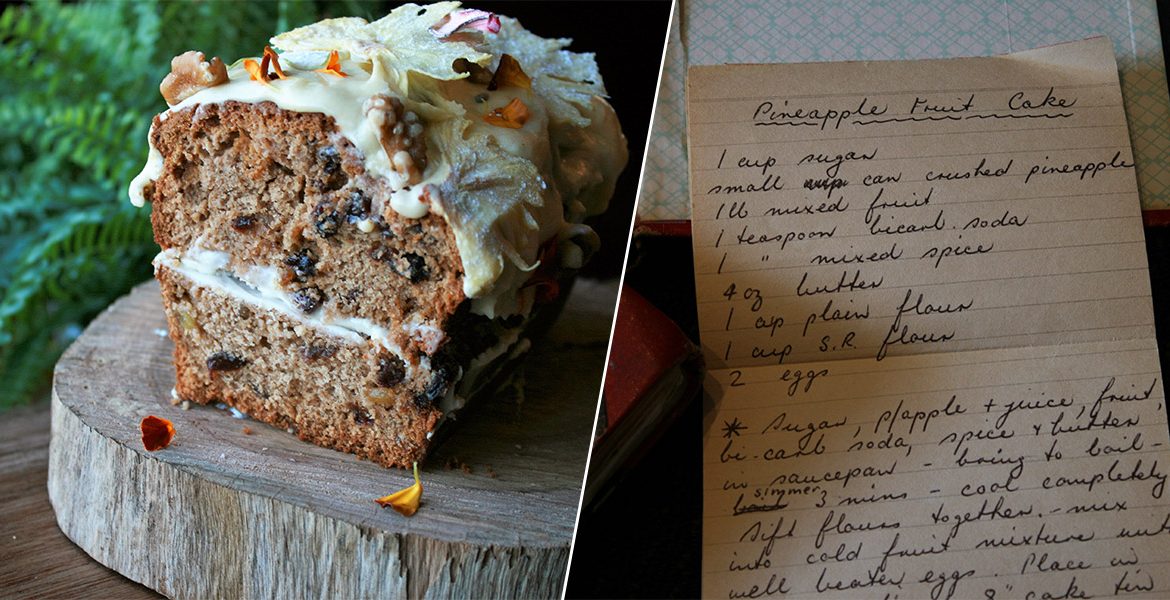 Mum's Pineapple Fruit Cake Recipe
Published on May 6, 2016 by Anthony Sullivan
The following recipe is from our chef Anthony Sullivan. It's a family recipe that he's sharing specially for Mothers Day.
---
"Recently I came across one of my original recipe books from 1990, the year I started my cooking apprenticeship. Inside was a hand written recipe from my mother, one she used to make for our family – her spiced pineapple fruit cake.
So all these years later I thought I'd make the cake for her for this Mother's Day and add a few touches of my own.
I guess its loosely based on the classic Hummingbird cake, still one of my all-time favourites.
Although I've never been able to understand how that cake got its name – so if anyone can shed some light on this I'd love to hear it?
Happy Mother's Day, Mum."
---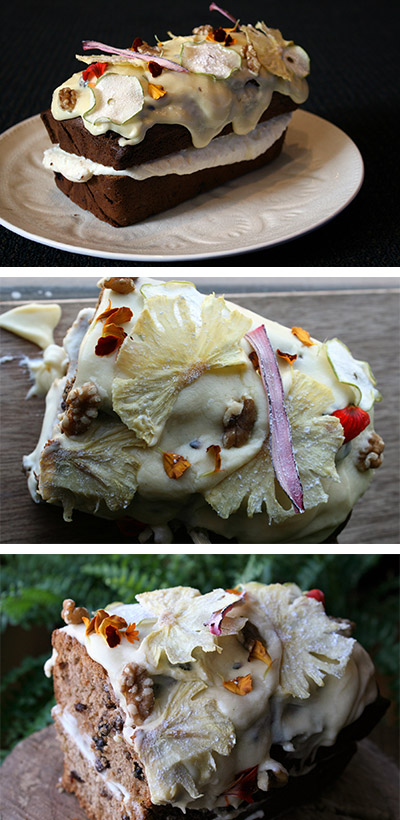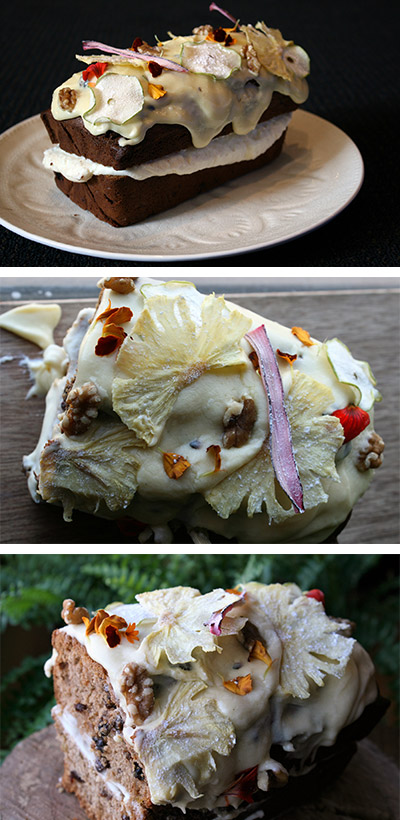 Cake Ingredients
1 cup sugar
1 cup small diced pineapple
1 cup mixed dried fruit
1 tsp bicarb soda
1 tsp ground mixed spice
4 oz unsalted butter
1 cup self-raising flour
1 cup plain flour
2 eggs
Filling Ingredients
250 gm cream cheese
200gm castor sugar
100gm ricotta
Zest 2 oranges
Icing Ingredients
100gm cream cheese – whipped
250gm icing sugar
Juice & pulp of 2 passion fruits
50 gm butter
Method
Place sugar, pineapple, fruit, spice & butter in saucepan over medium heat & bring to boil, simmer gently 2-3 minutes.
Remove mixture from heat & cool completely.
Sieve both flours into bowl, then fold in fruit mixture.
Whisk eggs until light & fluffy, then fold into mix.
Grease your baking tin well ( I lined mine with baking paper, pour cake mix in & bake in pre-heated oven at 170 deg.
Cook 30 – 40 minutes & check with a skewer if cooked through. Cooking time will depend on the type of tin used. I used a loaf tin but round spring form tin would be fine also.
When cooked, remove & cool completely before icing.
Cut cake in half & pipe cream cheese mixture across the base, then place top of cake back on.
Filling
Blend filling ingredients in electric mixer until thick & smooth
Icing
Use whisk attachment on electric mixer & blend together icing ingredients until smooth
Garnish
I used a selection of thinly sliced pineapple, rhubarb & green apple.
These were dredged in icing sugar & dried overnight in a dehydrator until crisp.
To finish I added a handful of toasted walnuts & some edible flowers.