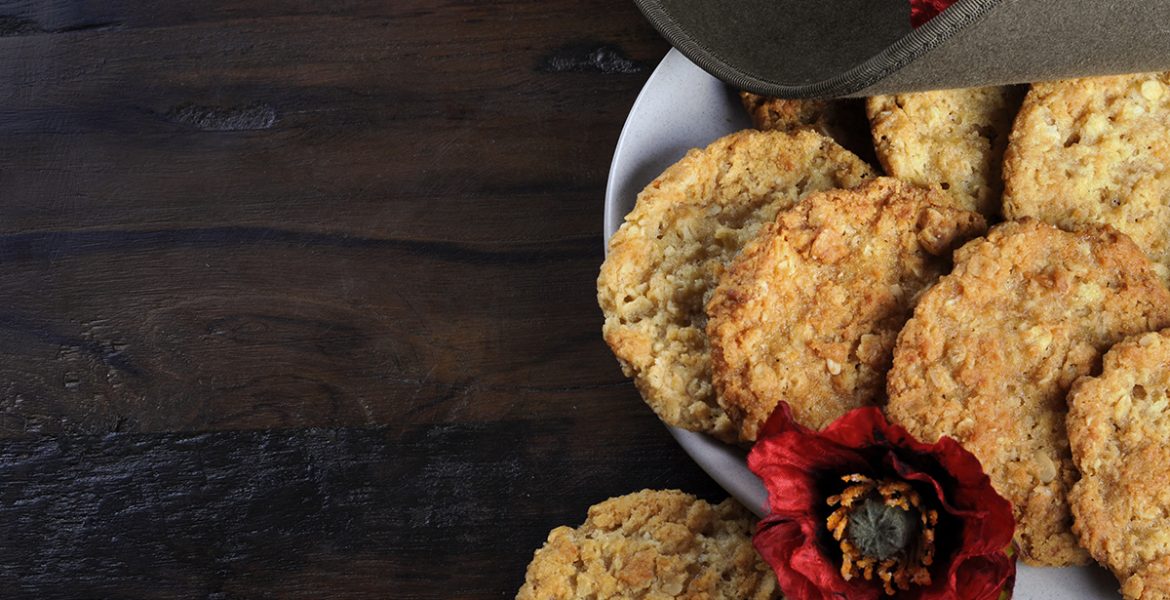 ANZAC Biscuit Recipe. Lest we Forget.
Published on April 22, 2016 by Anthony Sullivan
As a nation we are the lucky country and we take pride in celebrating the strength and courage of our people. On ANZAC day we honour and pay tribute to the courage of those who fought and gave their lives for this wonderful country.
  "ANZAC Day goes beyond the anniversary of the landing on Gallipoli in 1915. It is the day on which we remember all Australians who served and died in war and on operational service. The spirit of ANZAC, with its qualities of courage, mateship, and sacrifice, continues to have meaning and relevance for our sense of national identity"
– Australian War Memorial Association
Lest we Forget.
The Recipe
ANZAC Biscuits
 Ingredients
 1 cup rolled oats
1 cup plain flour (or gluten free)
½ cup sugar
¾ cup desiccated coconut
2 tablespoons golden syrup
½ cup butter
½ teaspoon bicarbonate of soda
1 tablespoon boiling water
Pinch salt
The Method
Preheat oven to 160c
Line a large biscuit tray with baking paper or butter and flour the tray
Mix oats, flour, sugar and coconut in a large bowl
Melt syrup and butter together, either in the microwave (approx. 40-50sec) or on the stove top
Mix bicarb soda with boiling water
Then add to the melted butter & syrup mix
Add the wet mix to the dry ingredients and mix until combined
Place teaspoons of the mixture well-spaced on the baking tray
Bake for approx… 20mins
I am sure you have been involved in the age old debate of what are the best ANZAC biscuits…
CRUNCHY or SOFT
 If you are a fan of the soft version bake for a few minutes less.
If you are a crunchy fan like myself then bake for another 5-6 min (be careful not to burn them).
Makes approx. 40-50 delicious biscuits.