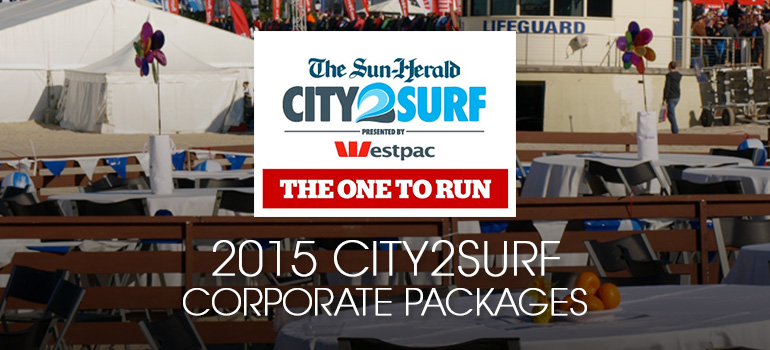 Everything you need to know about Catering at Sydney's City2Surf Fun Run
Published on May 4, 2015 by Jennifer Henson
The annual City2Surf fun run held in Sydney covers a 14-kilometre stretch and has been a major Sydney event since its conception in 1971. The event attracts large crowds of competitive runners and community participants, with many taking the event as a chance to dress up in novelty themed costumes and help a worthy cause.
What Should I look for in a City2Surf Caterer?
Don't rush into selecting your caterer, spend time researching available catering companies and ensure they meet your requirements. For a major event like the City2Surf it's crucial the caterer you choose has the necessary experience, reliability and is able to offer flexible catering packages, which are tailored to your preferences.
Where Does the City2Surf Catering Take Place?
The City2Surf Catering will take place in a private marquee, which is booked by your group or business. We will be eagerly awaiting your arrival after you're across the finish line.
How Early Do I Need to Book For City2Surf Catering?
The earlier you are able to book your catering service the better, this allows time to prepare an exquisite menu and plan the event with your chosen caterer. It will also avoid the disappointment of your desired catering company being booked out.
Why Choose Forte Catering & Events
As a leading Sydney Catering Service, Forte is renowned for offering quality event catering and ensuring the delivery of a flawlessly event. We have years of experience hosting large events and our professional team are proud to once again be offering our catering and event planning services to the participants of the iconic City2Surf.
We manage all catering aspects of your corporate marquee including the preparation and presentation of exquisite food, beverages, staffing and equipment. We offer a range of City2Surf packages, which all can be tailored to suit your requirements. With our friendly team happy to assist you with the finer details that make all the difference to ensure you and your guests have an unforgettable experience.
"Great feedback on service and food by all – thanks for a terrific experience once again Forte" – Dianne Roach, Manager at Westpac Banking Corporation (WBC) Social Clubs