2020 City2Surf Packages  [Event Completed]
Forte Catering & Events are City2Surf catering specialists with years of experience hosting the event and a professional team. We manage all catering aspects of your corporate marquee including the preparation & presentation of exquisite food, beverages, staffing and equipment. Our chefs have carefully crafted a mouth-watering range of 2020 City2Surf corporate catering packages each capable of being tailored to your requirements.
"Great feedback on service and food by all – thanks for a terrific experience once again Forte"
Dianne Roach – Manager at Westpac Banking Corporation (WBC) Social Clubs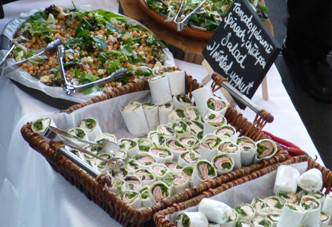 About Forte Catering
Forte Catering & Events is a leading provider of yearly catering services at the City2Surf fun run event. As an award-winning Sydney based catering company we are devoted to the art of creating fine food and exquisite events. Take the first steps towards a sensational tasting, professional and seamless event with Forte Catering by downloading our information pack.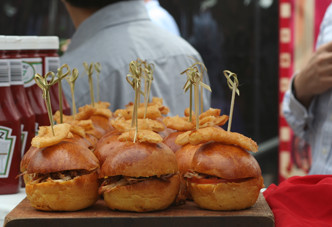 About City2Surf
City2Surf (also known as the City to Surf) is an annual and popular fundraising running event held in Sydney stretching 14 kilometres. This fun run attracts competitive runners and community participants including group runners yearly. The esteemed event was first held in 1971 and has since remained a crowd favourite. The track passes through popular Sydney suburbs lined with amateur bands and entertainment. Many City2Surf participants also take the event as a chance to dress in novelty themed costumes, which has shaped an iconic tradition over the years. Don't miss your opportunity to book City2Surf catering through Forte Catering & Events, download your information pack and talk to one of our event co-ordinators today.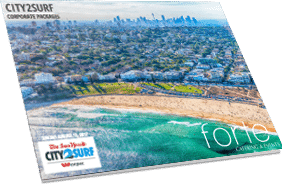 Download the Information Pack